Wow, has Saint Valentine's Day changed over 1750 years
The origins of Saint Valentine's Day date back to around 270 AD, when a Christian priest named Valentinus (Valentine) was beheaded. That's not very romantic, you may be thinking, so how did an execution turn into the celebration of love and friendship we observe today?
Like many of our modern-day celebrations, this "Feb. 14th feast day" started with the Christian church, this time honoring the martyred priest's acts of love and sacrifice for other Christians beaten, tortured, and sentenced to death for their faith. "This is my commandment: love one another as I have loved you. There is no greater love than this: to lay down one's life for one's friends." John 15:12-13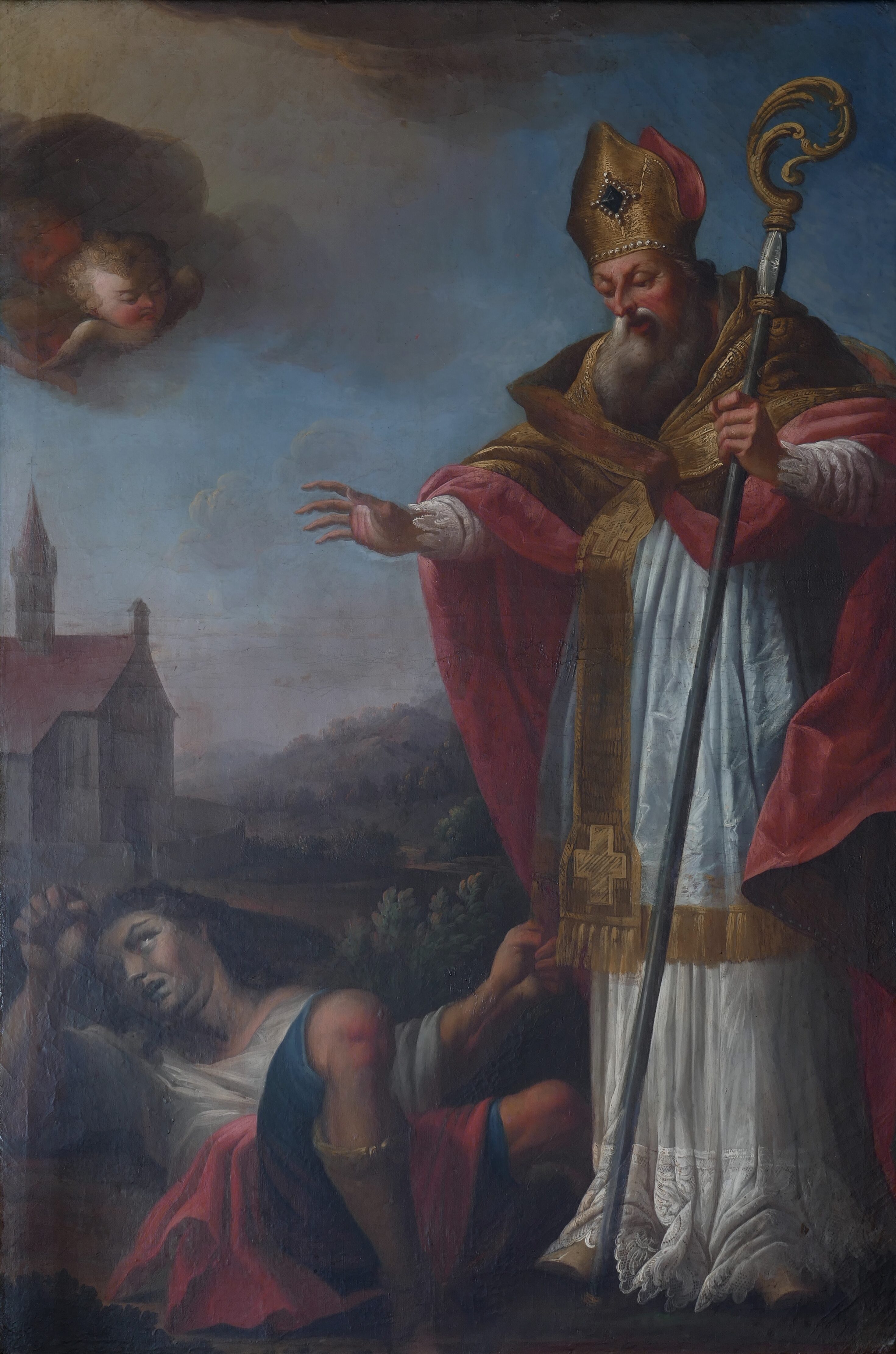 Like many holidays, Saint Valentine's Day has also incorporated some ancient pagan traditions. Romans celebrated Lupercalia on the ides of February, Feb. 15th. According to History.com, "Lupercalia was a bloody, violent and sexually charged celebration awash with animal sacrifice, random matchmaking, and coupling in the hopes of warding off evil spirits and infertility."
The celebration started with the naked or nearly naked Roman priests sacrificing male goats (a symbol of sexuality) and a dog. They dipped strips of the goat's hide in the sacrificial blood and ran around slapping women with the mystically consecrated strips. Women welcomed the ritual, believing it enhanced their fertility." Can you get any more romantic than that? Pope Gelasius outlawed Lupercalia at the end of the 5th century about the same time St. Valentine's Day was established.
We don't want to forget one of the main characters that symbolize modern-day falling in love, Cupid. Cupid began as the deity Eros, an irresistible immortal. Armed with bow and arrows, he would meddle in the love lives of gods and humans. If shot with his golden arrow, passion ensued, but a lead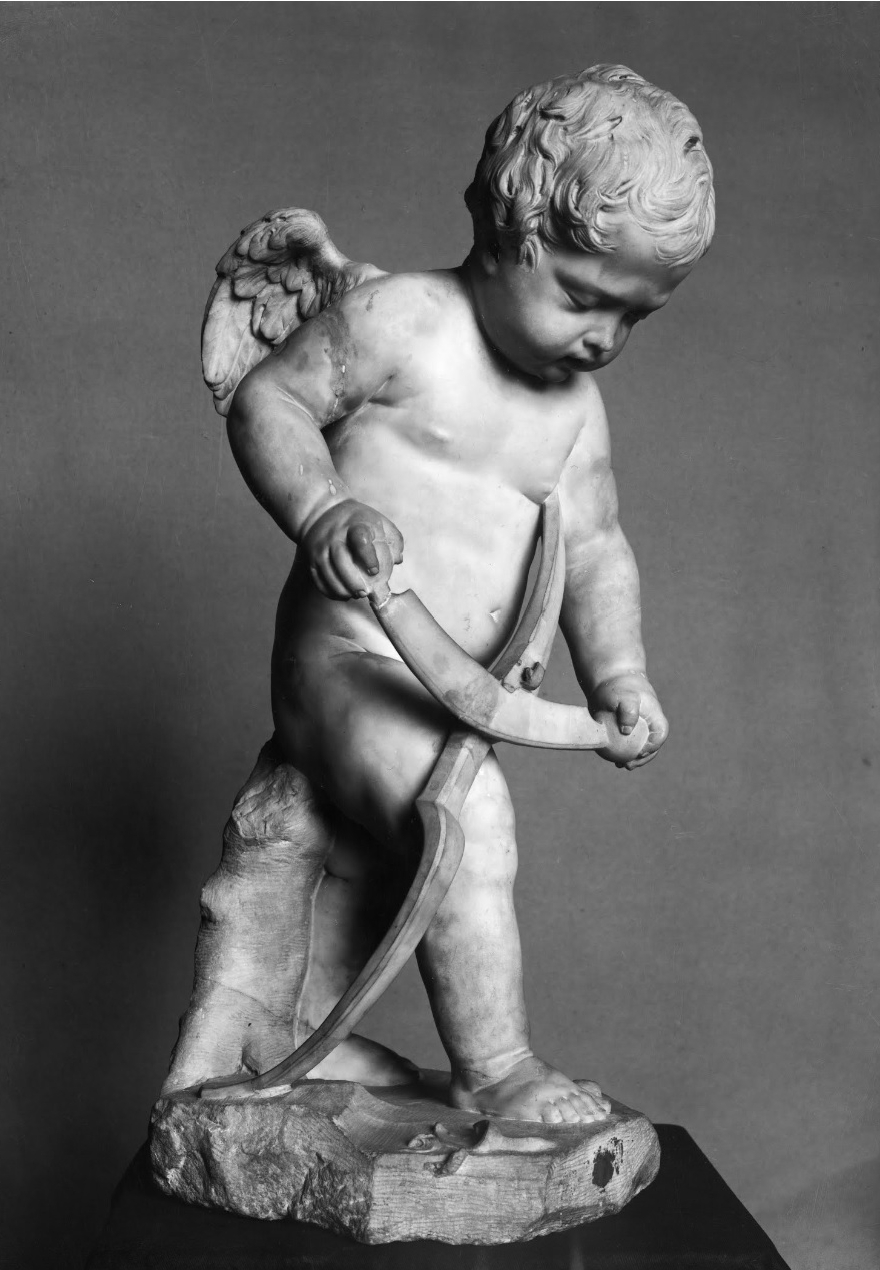 arrow incited loathing. History.com relates the story of Cupid (Eros) shooting a golden arrow at Apollo, who fell madly in love with the nymph Daphne but then launched a leaden arrow at Daphne so she would be repulsed by him. 
This seductive and enticing god eventually morphed into a mischievous child figure like the cuddly, chubby cherub of today.
So, when did the beheadings, sacrificial blood, and arrows of mayhem end and the cards, poetry, and flowers begin? This 1375 poem is the first known connection of St. Valentine's Day with romance. Noting that the birds' mating season starts on Feb. 14th,"Parliament of Foules" by Geoffrey Chaucer honored the first anniversary of the engagement of fifteen-year-old King Richard II of England to fifteen-year-old Anne of Bohemia. If you're scrambling for a love poem this upcoming St. Valentine's Day, this might be the one for you.
In Middle English:
"For this was on seynt Valentynes day
Whan every foul cometh there to chese his make
Of every kynde that men thynke may
And that so huge a noyse gan they make
That erthe, and eyr, and tre, and every lake
So ful was, that unethe was there space
For me to stonde, so ful was al the place."[53][54]
In modern English:
"For this was on Saint Valentine's Day
When every bird comes there to choose his match
Of every kind that men may think of
And that so huge a noise they began to make
That earth and air and tree and every lake
Was so full, that not easily was there space
For me to stand—so full was all the place."
Happy Valentine's Day  ❤️
Saint Valentine: © Ralph Hammann – Wikimedia Commons This object is classé Monument Historique in the base Palissy, database of the French furniture patrimony of the French ministry of culture, under the references PM67000588 and IM67021207.
Cupid: By Unknown (prewar photograph) – https://artsandculture.google.com/asset/cupid-carving-his-bow-fragment-prewar-photograph/UQFTX8T6Fqq1Pg?childAssetId=owFy4o5RGnWzKg&hl=en, CC BY-SA 4.0, https://commons.wikimedia.org/w/index.php?curid=94266378