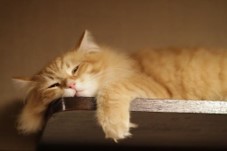 Book 2 – Fortunes of Death Finished!
Fortunes of Death is finished. At least the first completed draft is done. It was a hard push to get it wrapped up before the Turkey trip. (Picture by Takashi Hososhima on Flickr) I have turned it into CrossRiverMedia, my publisher, and now the long process of review, editing, and rewrites begins. I am guessing there will be changes after visiting Ephesus.
Our Turkey tour guide is Mark Wilson. He wrote one of the first research books that I purchased, Biblical Turkey: A guide to the Jewish and Christian sites of Asia Minor. The book is a wealth of information. I look forward to learning from his experiences living there, his archeological base of knowledge, and his life of researching this amazing country and era of history.
About the tour guide and author amazon.com

Mark Wilson (D.Litt. et Phil., South Africa) is the founder and director of the Asia Minor Research Center in Antalya, Turkey, a country in which he and his wife Dindy have lived since 2004. He is Visiting Professor of Early Christianity at Regent University, Associate Professor Extraordinary of New Testament at Stellenbosch University, and Research Fellow in Biblical Archaeology at the University of South Africa. He serves as the English editor of the Turkish archaeological journals Adalya and Anmed and also blogs online for the Bible History Daily. He is the author and editor of numerous books, articles, and reviews including the "Acts" section for the forthcoming ESV Archaeology Study Bible. Wilson is a member of twelve academic societies including the Society of Biblical Literature, the Evangelical Theological Association, the Institute of Biblical Research, and the New Testament Society of South Africa. His particular research interests are the ancient Jewish communities, Roman roads, and biblical history in Turkey. He has been married to Dindy for forty years; they have four adult children, four granddaughters, and four grandsons.